To help you get started with Speach, several tools are available:
Our tips section :
Our CSM team regularly creates speaches for you, which help you to use the platform.
You can find these speaches in the Tips category:
at the bottom of the homepage
and in your drop-down menu at the top right of the homepage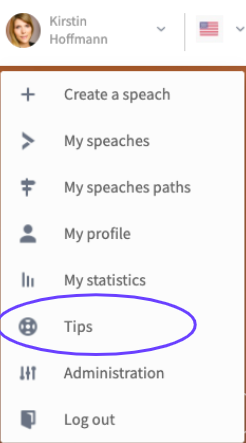 Support widget :
At the bottom right of your platform, the Support button allows you to browse the articles in our Help Center, or to contact our CSM team directly when needed.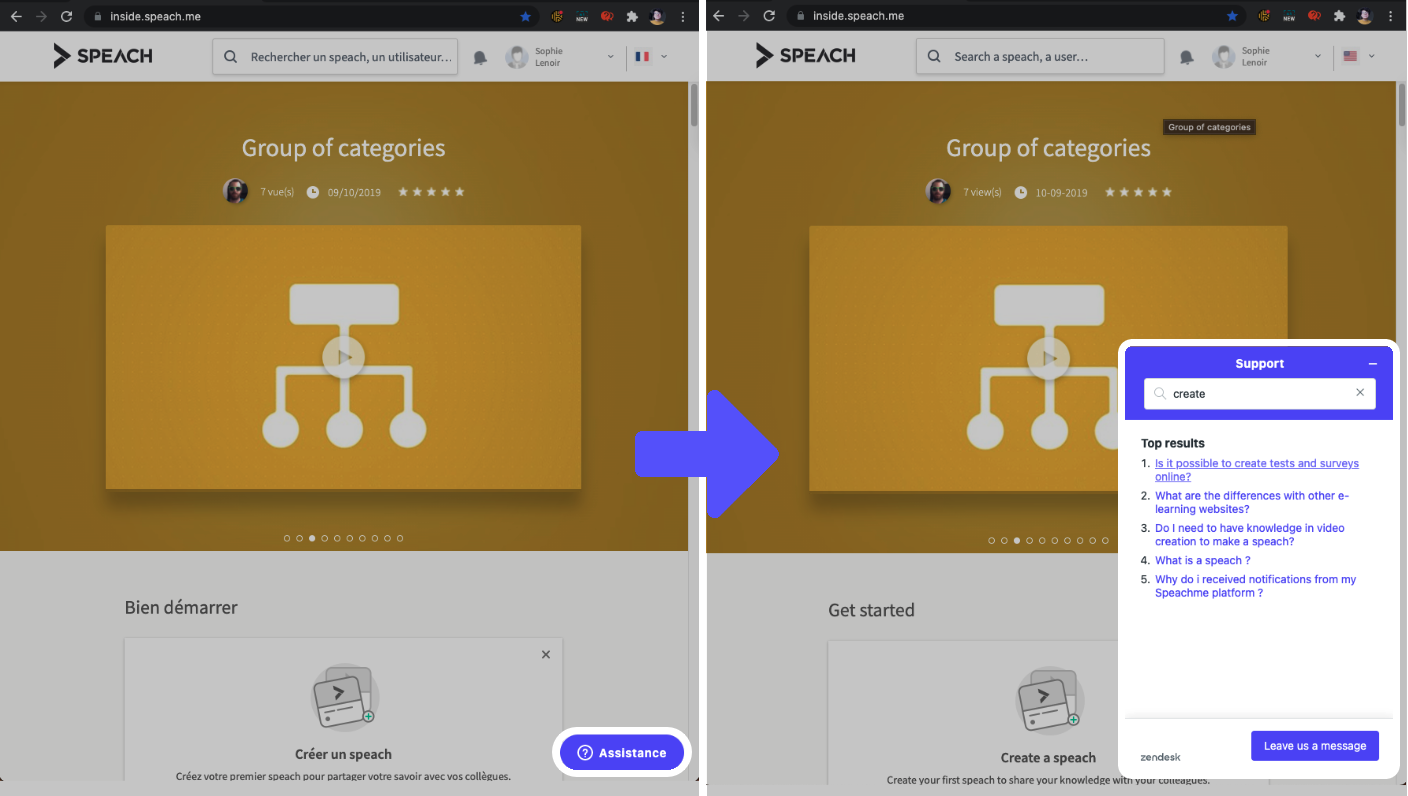 When can I reach out to Speach CSM team ?
Although we want to provide you with the best user experience, the CSM team does not have all the answers: some questions that are within the scope of your internal organization or your hardware will, unfortunately, be out of our reach...
To identify the appropriate contact person in each situation, we invite you to consult the following article:When can I reach out to Speach Support team?